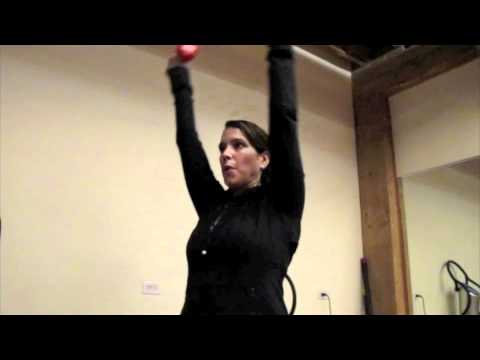 To get fit, lose weight, and stay well over the holidays you need a balance of
Purposeful Exercise 
Eating Real, Quality Food, and
Relief From Stress  
Keep these in balance & you'll be well on your way to a jump start on your New Year's Resolutions!
Today, grab some space in your living room, light, medium, and heavy dumbells,
and follow along with the video above.
 ~~~~~  BONUS Holiday Fitness Tip  ~~~~~
Schedule your workout and don't allow the busy-ness of the season  
fool you in to thinking exercise is just "one more thing to do." .
Strength & Love,
Related posts: