I am very excited to help Dr. Mercola launch his new book, Effortless Healing to you and my weight loss community. 
Why?
Because I address weight loss and aging gracefully in nearly every blog entry I post.
Because, in his words, "everyone ages eventually. But you can overcome many of these troubling symptoms IF you know how."
In Effortless Healing, Dr. Mercola gives his top, proven tools for fighting the effects of somatopause, including controlling your weight, getting rid of stubborn fat deposits, and slowing down the effects of aging so you can look and feel your best.
In this book he shows you:
How to wake up your fat-burning enzymes to lose weight,
Decrease your cravings for junk food (sign me up!),
Reasons you may be feeling hungry all the time,
Factors that make your waistline grow,
Harmful myths that sabotage your weight loss efforts,
How to lose weight without counting calories,
Teach your body to burn fat faster,
The 7 worst foods to eat for breakfast if you want to lose weight (finally, thank you!),
The perfect ways to exercise to improve your metabolism,
…and so much more!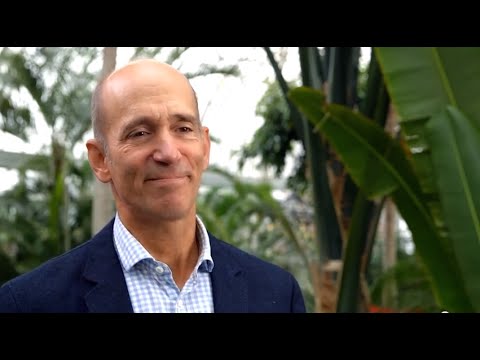 AND
when you pre-order Effortless Healing and you'll receive special Bonuses chosen by Dr. Mercola.
BONUS #1
Your chance to See Dr. Mercola Live and Ask Him Your Health Questions on Thursday, February 26th at 6:00 pm EST on Google Hangouts. 
BONUS #2
A sneak peak! Books will be mailed starting February 24th 2015 but you won't need to wait until it arrives to get started. Begin reading my new book right away with your free sneak preview!
BONUS #3
A compilation of 18 of his BEST expert interviews for you to watch and listen to at your leisure, and in the comfort of your own home or office.
BONUS #4
Receive 15% off next Mercola.com order
"In his latest book Effortless Healing, the father of modern nutrition provides a hands-on, easy-to-implement, and yes, effortless guide that empowers you to overcome disease and take charge of your health. Whether you want to lose fat fast, turn back the clock, or simply eat more vegetables, this book provides a comprehensive arsenal of tools to reach your goals, maintain optimal health, and become your very best self."
–JJ Virgin, New York Times bestselling author of The Virgin Diet and The Sugar Impact Diet
Last but not least, Dr. Mercola is donating all the proceeds from Effortless Healing to his Health Liberty Partners, key organizations that work quietly and efficiently behind the scenes to make the world a healthier place for you, your family, and your community.
I'm so honored to be a part of this team. Please help us launch this groundbreaking book!
Strength & Love,
Post Footer automatically generated by Add Post Footer Plugin for wordpress.
I have the great fortune to be working with Dr. Mercola and his team. If you don't know who he is, let me introduce you to the online trailblazer for Natural Health.
I help film fitness videos for Mercola Peak Fitness and work closely with his employees by delivering classes consisting of his Peak Fitness Program and a mix of my own training philosophy.
Last month, I was at a party with Dr. Mercola chatting excitedly about doing handstands, barefoot sand walking, and our desired "less is more" approach to exercise when he asked,
"Jill! Have you heard about my new thing?"
I had. I keep up with you, Doc!
His "new thing" is High Intensity Strength. We are filming a video of examples next week and I'll post it on the blog when it's ready but for now High Intensity Strength (HIS) is a slow, effective, safe, and challenging way of doing bodyweight exercise and lifting weights and it's perfect for everybody.
Here's how to do High Intensity Strength:
First, you begin by lifting a weight slowly for 10 seconds from beginning to end point, then you'll slowly lower the weight for 10 seconds from end point to beginning. For example, in a shoulder press, you would press dumbbells over your head for 10 seconds, to an extended position then slowly lower it back down. Try this for 8 repetitions or to failure then move on to another exercise. When doing a non-weighted exercise such as a bodyweight squat, you will lower for 10 seconds, then rise for 10 seconds. It's not easy. It's super intense and causes your muscles to grow because you've increased the metabolic capacity. 
Here's a sample routine to add variety to your workouts:
1. Dumbbell Squats – hold the dumbbells at your shoulders, then descend in to your deepest squat for 10 seconds, then slowly ascend for 10 seconds. Do this 8 times.
2. Shoulder Presses - hold the dumbbells at your shoulders, then press the dumbbells over head for 10 seconds, then slowly lower them back down for 10 seconds. Do this 8 times.
3. Full or Modified Push Ups – Start at the top of your push up, then lower your body down to the floor for 10 seconds, stay tight, and touch your chest to the floor, then rise back up to the top taking 10 seconds. Do this 8 times.
On a final note, Dr. Mercola's new book Effortless Healing is coming out at the end of this month. I can't wait! In the book he discusses simple techniques to sidestep illness, shed excess weight, and help the body fix itself. 
If you pre-order your copy now, you'll get several bonus gifts from Dr. Mercola.Click here to pre-order!
Strength & Love!
Post Footer automatically generated by Add Post Footer Plugin for wordpress.
Every year I venture out to enjoy a variety of classes to first, add variety to my personal routine and second, let my clients know what's appropriate for them to supplement our strength training workouts. 
Fitness Clubs are yesterday and Boutique Fitness Classes are the the new trend so when finding a class that's right for you, the most important question to ask yourself first is,
"What are my goals?"
Think you need more "Cardio?"
Want to lose weight?
Want to have fun?
Want to meet people?
Want to stress less?
Just think you need to do more of something? 
Here's my take:
SPIN 
Remember the phrase, "If it's too loud, you're too old?" That's me! First of all, spending 45+ minutes in a hunched over position, one in which you've probably spent the majority of your day at the computer, makes absolutely no sense. These classes tend to be physically non-sensical, loud and dark.  Sure, you burn calories but the amount of cortisol you raise because of the long, steady state cardio session is not worth it. You're time is better spent going to the grocery store and planning out your next healthy meal. Trust me on this one!

This class is not for you.
CROSSFIT
My fave! You're not too old and it's not too hard. CrossFit is truly for everyone, even your mom. There are two insanely awesome things about CrossFit and it's why I love it so much. First, you will be doing movements that make sense for your body to get strong and healthy. They're called "functional movements."  Second, you get a very knowledgeable trainer to show you exactly how to do the movements and anything you think is too hard, your trainer will adapt everything for you. Please don't be intimidated by the rockin' fit people. CrossFit people are like hippies high on love. They want to share it with everyone. Oh yeah, and they are very excited to talk to you about nutrition. BONUS! Good stuff. Great brand.
This class is for you if you want to be strong, healthy, challenged, and to meet new people. 
ZUMBA
Fu-un! But I love to dance and I'm pretty coordinated. I don't think this is the best place for you if you've got two left feet. There are many dancers, many already fit people, so if you are easily scared being the clueless chick in the back as I often am, this class is not for you. However, I know a few Grandmas who find Zumba to be their social meet up and place to get their sexy on so call the studio in advance and ask if they might have an instructor suitable for a absolute beginner.
This class is for you if you're coordinated, looking to have fun and burn calories at the same time.
YOGA
Yog-ahhh… If you follow my blog, you know how much I love my yoga so of course I think you should too but it's for a very good reason. Lowering your stress hormones, breathing with your movements, working out stuck emotions, stretching and strengthening muscles which lay dormant most of your day is a recipe for the perfect way to move your body. It makes sense and is easily adapted for everyone. And yoga is the perfect recovery supplement to your weight lifting routine. Every other person's sister is a yoga instructor these days so there is someone out there for you. I've been to some amazing beginners classes with A+ quality instructors. You cannot do yoga "wrong." Instructors will help you if you feel lost or crazy inflexible. 
This class is for you if you want to reduce stress and become more flexible, balanced, and happy.
BARRE
I swear I had an open mind when trying this class. But it's very close to non-sensical. This is great for absolute beginners but after six weeks, move on. I know holding and pulsing in squats, push ups and such is hard and I'm not saying it's easy. But it doesn't make sense for the body over the long run. There is a lot of room for this type of class to be fuctional but it's not there yet. And it's Boring with a capital B. I wish it were not the case, but sadly, I don't recommend this class.
This class is for you if you have not exercised in years. Try something else after the first 6 weeks.
Supplement away with a variety of classes before you commit to something you really like as memberships are suggested at most of these studios. Remember that memberships are for the studio to rely on steady income and not to "build a community" as they say. Individual classes can be purchased. I recommend going that route until you are blissfully happy with how you feel after the workout over time or find an instructor who makes you want to come back for more.
Don't forget the most important workout for weight loss, strength, and health though…
Weight Lifting!
My Hormone Friendly, personal training sessions and YouTube videos mainly focus on strength training with weights because it is the BEST most efficient and safe way to lose weight and be healthy. Check out my Top 5 Reasons To Lift Weights in this post. If you'e not lifting weights or don't know how, comment below and I will help you. 
Strength & Love,
Post Footer automatically generated by Add Post Footer Plugin for wordpress.
The greatest, most exciting workout can be available at your fingertips but you still have to find your own motivation to do it!
I was never a big advocate of Apps or gadgets mainly because as a personal trainer, I know watching videos, having the Apps, gadgets, and perfect outfit are great but you have to put in the work.
But just last week, Better Homes & Gardens contacted me for an article collaboration about fitness tips, apps, gadgets, and workouts for different personalities.  
This fun research turned me on to some really cool, but more importantly useful stuff when, if used, will be a great enhancement to your fitness life and possibly help motivate you to reach your weight loss goals.
I feel it's my professional responsibility to sift through and hand them to you with a smile. Not only that, but you're asking about them more and more.
Apps seem to be in your future!

So today's post is dedicated to my Favorite Fitness Apps.  
Good stuff. No fluff.
Here they are:
1. Strong Lifts 
You'll need access to gym equipment for this one but it is by far, my favorite. Want results? Lift. Don't know what lifts to do? Subscribe to my YouTube Channel, silly! and try Strong Lifts. Thank you to my client, Dr. Kara who turned me on to this one. FREE
Making working out easy for sure.  No equipment needed. You can use this at home.  It's a High Intensity Interval training timer for all levels. Choose your level, pick exercises, choose the length of time you want to do them, how much rest you need, and how many rounds you would like to do.  The audio tells you when it's time to work and rest and you can sync your own music in the background. I stumbled upon this one and use it for myself and my clients. Love it! FREE
3. MobilizeMe/Mobility WOD
Perfect for everyone, especially my regular clients complaining of soreness!  This is your homework
. All the exercises on this app help in recovery and helps prevent injury. No amount of working out will keep you healthy and capable of making exercise part of your life if you don't take care of your body by staying flexible and mobile. You can choose which muscles you want to work, specific exercises if you know them, and theres a timer which keeps the guesswork out of what to do and for how long.  You can choose to use equipment such as a foam roller or no equipment. Easy breezy! $4.99
4. Fitocracy
This is basically a social media platform for fitness enthusiasts. But you don't have to be public or social. It's just a fun way to keep accountable by yourself with the goal tracker or with others. There are many challenges to take, it's a diary, exercise and nutrition plan library, and there are fitness professionals on there using it along with you. There's a lot on here if your looking for variety. FREE
5.  Breathe2Relax
Your body won't change if your a stressed out or over exercised mess. I use this app any time I have a moment where I need to stop my busy-ness, approach a situation or conversation that needs me to be my best, or just before sleepy time.  In 16 rounds, you'll be led to take deep breaths of any length of time. I have mine set for 7 seconds inhale, 7 seconds exhale. Short, sweet, effective. I wish you would download and use this one first. Like, right now. FREE
Do you use fitness apps that you love? Let me know in the comments below. Which ones? What do you like about them?  
Strength & Love,
Post Footer automatically generated by Add Post Footer Plugin for wordpress.
Many of my clients come to me with very little weight lifting experience. If this is you, The first place to begin is to develop some core strength.  
"Core Strength" and "Core Exercises" are usually terms used for exercises that focus on your  "Abs" and getting a flat stomach but having a strong core simply means that the muscles of your shoulders, back, abdominals, hips, and all the muscles contained within the torso are strong and stable.
The very beginning and basic core exercise is the Plank.
This simplest of positions, is when you hold your body off the ground while supported by your forearms and toes.  If you are an absolute beginner, you will hold a plank at your forearms and knees.
For my purposes today,
I want to impress upon you that having a strong core is exactly what you need to begin lifting the heavy weights in my programs for fat and weight loss.
In this video I made for Mercola Peak Fitness, I show a few plank variations you can do to get started.  
What's great about the Plank is you will continue to do them when you are full on in to your weight lifting routines.  For example, you can hold them for a longer period of time or advance them using some of the variations in this video.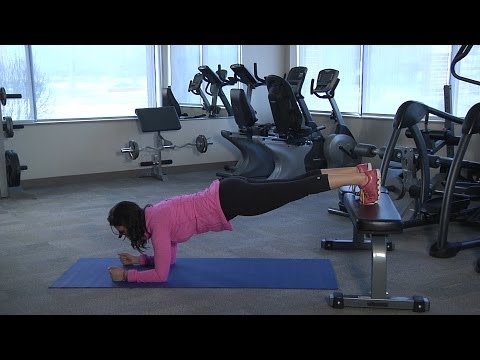 Strength & Love,
Post Footer automatically generated by Add Post Footer Plugin for wordpress.