Ease Knee Pain With Self-Massage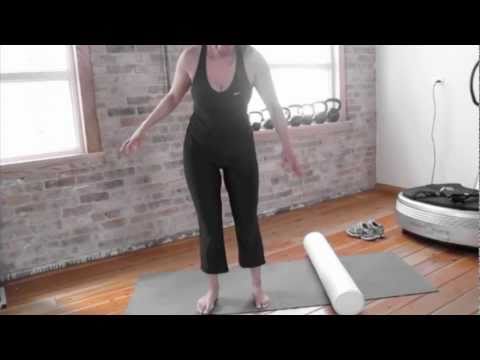 Equipment:  Tennis Ball & Foam Roller
If you exercise regularly and if you exercise intensely, you will get tight muscles.  To keep the integrity of your tissues, joints, and movements, you will want to give yourself some healing time with self-massage on the foam roller and with your tennis ball.
With these Self-Massage Techniques you can…
Create smooth movement patterns
Recover your muscles & joints
Release muscle and joint pain
Treat IT Band Syndrome, Tendonitis, and Plantar Fascitis
Relieve sciatica
Increase flexibility
Give you pleasure
For the best results, do these Self-Massages To Ease Knee Pain every day.
Strength & Love,