WORKOUT :: Simple Done For You
Today I've got two new workout routines.  I would love for you to see how simple it can be to get your exercise in without over thinking the process.  
My last workout blog, Workout:  Getting Started Routine, gave my 3 best tips for beginners and seasoned exercisers alike to stay consistent. 
1.  Use Your Own Body Weight First.
2.  Keep Your Routine Simple.
3.  Start With A Few Minutes, Then Build Up.
In that post, I shared a Body Weight Video I made with Mercola Peak Fitness and a Body Weight Video of my own I made of a few simple exercises.   I did that workout for 10 minutes and it kicked my booty.  No Joke. 
In the video below, I am demonstrating the exact exercises I performed in the HIIT – High Intensity Intervals For Beginners with a progression.  
I have added dumbbells.  
10 Air Squats BECOMES Top or Bottom Loaded Squats
10 Burpees BECOMES Burpees + Over Head Press
10 Push Ups BECOMES Push Ups + Row
10 Side Lunges BECOME Top or Bottom Loaded Side Lunges
10 Sit Ups BECOMES Top Loaded Sit Up + Over Head Press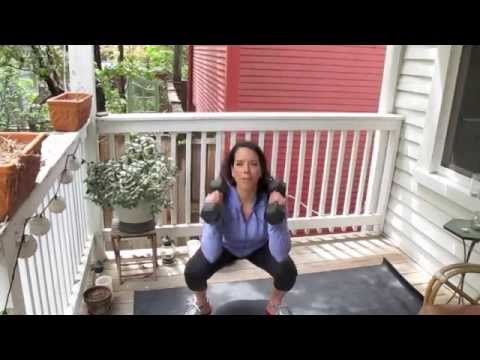 Another great way to progress from body weight exercises is to use resistance bands.  Dr. Mercola wrote a fantastic article about the benefits of resistance bands.  You can read that article here:  10 Benefits of Using Resistance Bands for Exercise.
I also helped create a video of resistance band demonstrations with the Mercola team.  Watch that video here: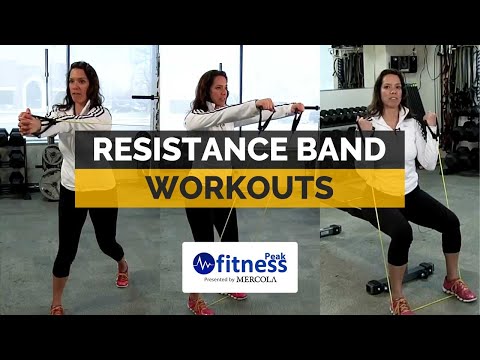 I hope you like these videos.  I've got more coming.  
Stay tuned and as always, Share!
Strength & Love,